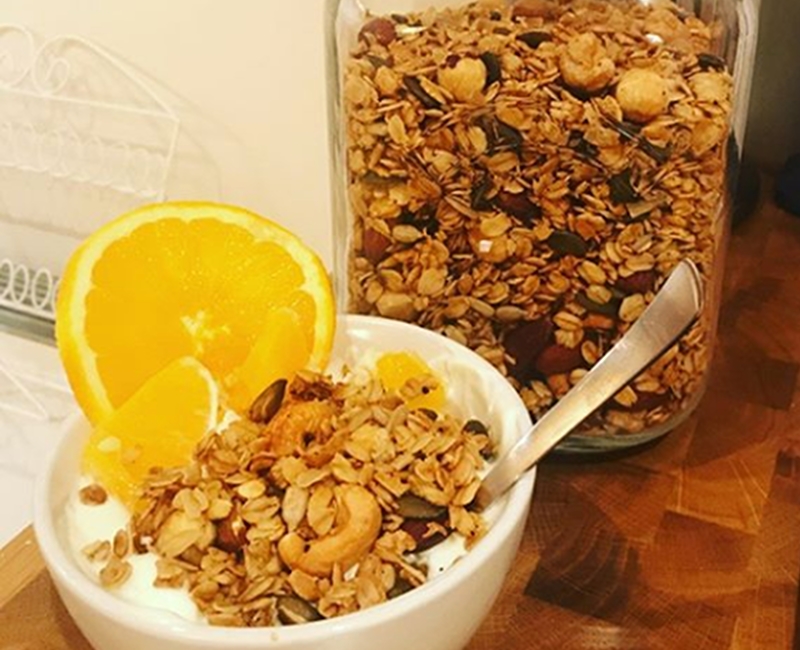 Makes 1 Large Jar
Ingredients
400g jumbo oats
6 tbsp coconut oil
110ml maple syrup
1 orange (grated zest plus juice)
1 tbsp cinnamon
120g mixed seeds (e.g. sunflower, pumpkin)
120g mixed nuts (your choice!), roughly chopped
Method
Preheat oven to 140 degrees fan.
Line a large baking tray with baking parchment.
Heat the coconut oil and maple syrup over a low heat until melted.
Remove pan from the heat and add the orange juice.
Mix the rest of the ingredients in a big bowl and pour in the oil and syrup mixture. Stir to combine.
Spread the combined mixture evenly over the lined tray and bake for approximately 45 minutes or until golden brown – stir every 10 minutes or so to avoid burning.